Straighter, Healthier Smiles
with Orthodontics
Straight teeth not only enhance the appearance of your smile, but can also improve your oral health. When your teeth are out of alignment, you are at a higher risk for a range of oral health problems, including tooth decay, gum disease, and clenching or grinding.
However, many patients hesitate to pursue orthodontic treatment because of how noticeable metal brackets are. At Amity Gentle Dental in Amity, AR, we provide several orthodontic treatments to achieve your smile goals. Dr. Chester V. Clark, Jr. can examine your smile and recommend the optimal course of treatment for you.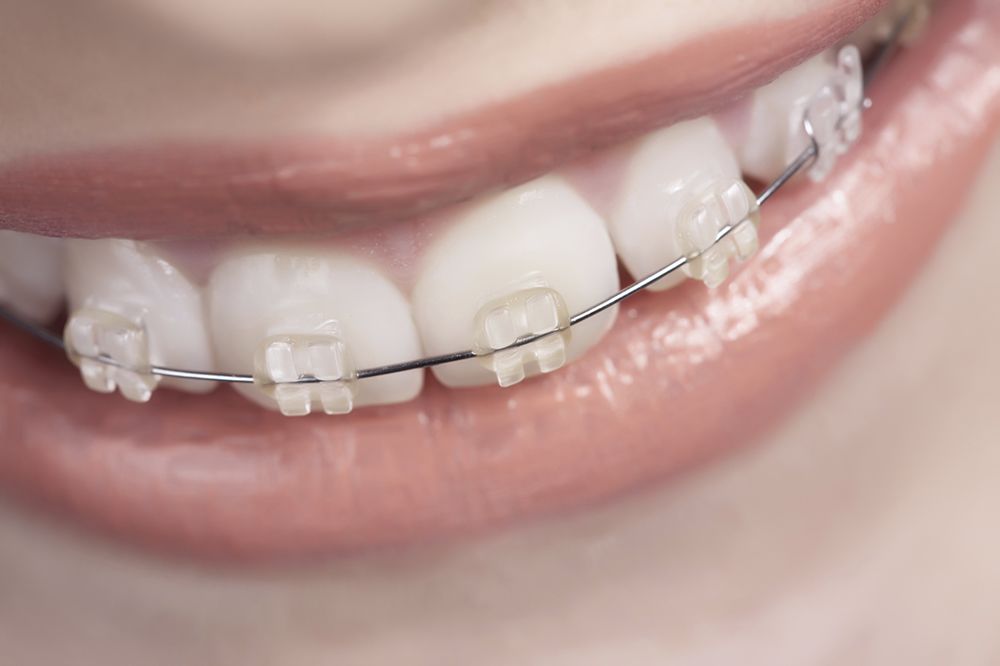 Am I a Candidate for Orthodontics?
There are many conditions treated with orthodontics, including:
Overbites: The condition in which the upper front teeth extend too far over the lower teeth.
Open bite: The condition in which there is space between the biting surfaces of your front or side teeth when your back teeth come together.
Underbite: The condition in which the lower teeth extend over the upper teeth.
Crossbite: Your front teeth should come down slightly in front of the lower teeth when biting normally. When this does not occur, it is called a crossbite.
Gaps: Abnormal spacing can occur as a result of missing teeth or an abnormal bite.
Overcrowding: When you have too many teeth for your dental ridge to accommodate, your teeth can appear uneven.
The best way to find out if orthodontic treatment is right for you is to visit a professional. Dr. Clark can evaluate your bite to determine if you would benefit from orthodontics.
A Healthier Way to Straighten Teeth
At Amity Gentle Dental, we are committed to improving your overall health through effective and safe dental treatments. Improving the alignment of your teeth can provide significant health and cosmetic benefits. To learn more about our orthodontic treatment options, contact us online or call our office at (870) 342-5265 to speak to a member of our friendly team today.